THE DELICIUS PRODUCT
Anchovy Fillets in Olive Oil 150g
Slowly open the lid and discover the genuine taste of tradition. Only the best quality fish is selected by Delicius, skilfully salted and let to rest for months and months, until it is perfect. All the experience and the wise practice of entire generations has been translated in such a simple yet tasty food. An authentic recipe that will make you discover the real and full taste of an anchovy. The glass jar can't lie.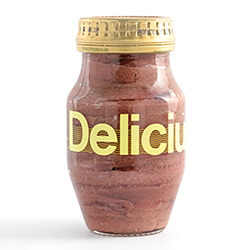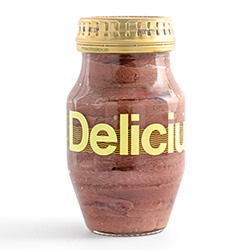 INGREDIENTS FOR 4 PEOPLE
8-12 Delicius anchovy fillets in olive oil
1 small cauliflower
1 pickled red pepper
1 pickled yellow pepper
80g of Taggiasche olives
2 spoons of capers
Parsley
White vinegar
Extra virgin olive oil
Salt
Fresh pepper ground at the moment
PREPARATION
Cut the cauliflower in smaller pieces and boil it in salted water for 15 minutes. Drain it and let it cool.
Put 3 spoons of vinegar, 6 spoons of olive oil, some salt and pepper and minced parsley in a bowl and mix with a fork.
Chop the anchovy fillets and add them to the mix in the bowl. Then add the olives, the capers and the cut pickled peppers. Finally add the cauliflower and mix again until all the ingredients are blended well. Let the salad rest a couple hours before serving it at room temperature.