Ingredients for 4 people
Preparation time: 40 minutes
THE DELICIUS PRODUCt
Anchovy Fillets in Olive Oil 150g.
A bigger jar, that maintains its traditional look. It contains the best quality anchovies, the Delicius anchovies, carefully cured, filleted and packed by hand, with the same care and love that has distinguished our work over the years. Discover the genuine taste of tradition. The glass jar can't lie.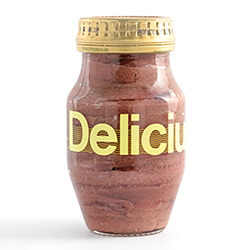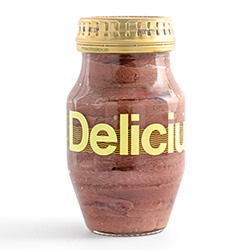 INGREDIENTs for 4 people
8 Anchovy Fillets in Olive oil
400 g of spaghetti
2 garlic cloves
1 small onion
400 g of fine tomato sauce
80 g of pitted Taggiasche olives
2 spoons of pickled capers
2 sprigs of oregano
Extra virgin olive oil
Salt
Chili Pepper
PREPARATION
Finely chop the onion, then peel and thinly slice ​​the garlic too.
Sauté both the onion and garlic in a high-edged casserole with 4 tablespoons of olive oil, cook until the onion becomes soft and looses colour.
Add the chopped anchovies to the mix and stir with a wooden spoon. Then add the tomato sauce and a little boiling water.
Cook the sauce for 15 minutes, semi-covered with the pan's top. Add the olives and capers, then reduce the sauce by cooking it a little more with no lid. Add a sprinkle of oregano (crushed at the moment) and a little chilli, adjust with salt. 
Add the sauce to the spaghetti (cooked "al dente") and serve with a final touch of olive oil.