Preparation time 30 minutes
THE DELICIUS PRODUCT
Grilled mackerel fillets, 110gr. Just perfect for those who prefer the intense and peculiar taste of blue fish, the tender fillets of Delicius grilled mackerel are sourced from the precious Scomber japonicus species. As usual, they are carefully hand cleaned and filleted and then flavoured by the skilful grilling. Eating mackerel is good for your health because they are particularly rich in Omega 3. Light grilling makes their taste even better.
Delicius, Parma dal 1974.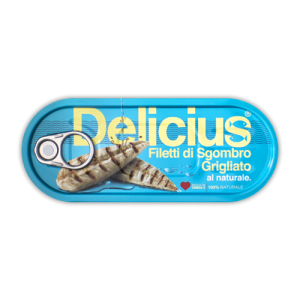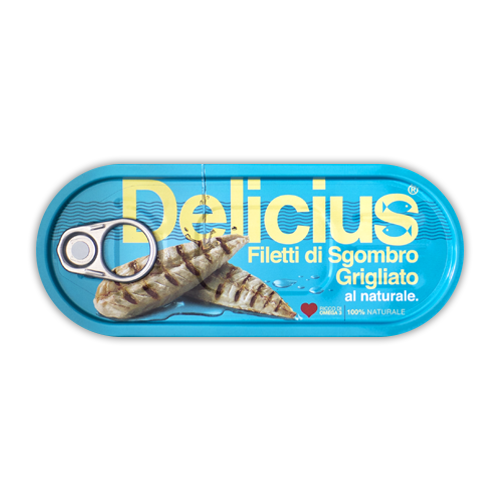 INGREDIENTS
1 pack of Delicius mackerel fillets 
Half a celery stick
Half a carrot
1 tablespoon of Concentrated tomato sauce
1 tablespoon of cooking water
30g of toasted almonds
160g of Linguine pasta
Lemon zest
Salt/Pepper
Parsley
PREPARATION
Cook the linguine pasta in boiling salted water. In the meantime cut the celery, the onion and the carrot in regular cubes and start to sauté them in a pan with a little olive oil.
Add the Delicius mackerel fillets and make them dissolve delicately with the heat of the pan, add the concentrated tomato and the cooking water, then cook for 15 minutes, keeping the sauce soft and a little liquid (add a ladle of vegetable broth if necessary). 
Add the pasta to the sauce and finish cooking until creamy, adding extra virgin olive oil, lemon zest and pepper. Serve neatly as a nest, adding fresh parsley and toasted almonds as final garnish.