Ingredients for 4 people
Preparation Time: 40 minutes
CottoalDente Recipes
the DELICIUS product
Rolled Anchovy Fillets in Olive Oil DOUBLE 90g. Take two Delicius anchovy fillets, the ones that are really the best. Roll them up together and you will discover DOUBLE, the new anchovy twice the size, and twice the taste.In the classic glass jar they really seem huge, and they are. Hugely marvelous.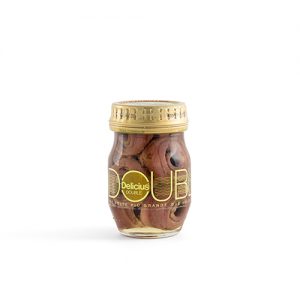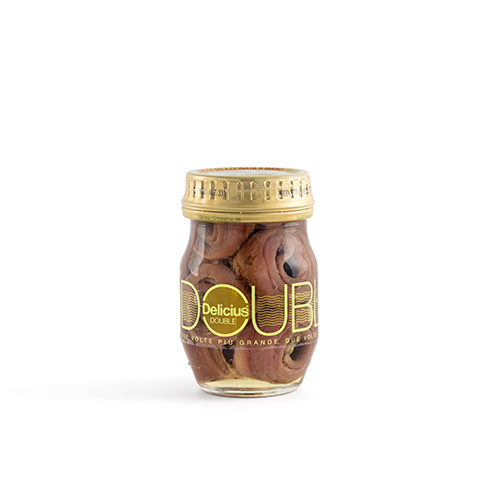 Ingredients for 4 people
1 jar of DOUBLE anchovy fillets in olive oil
4 teaspoons of vegetable charcoal powder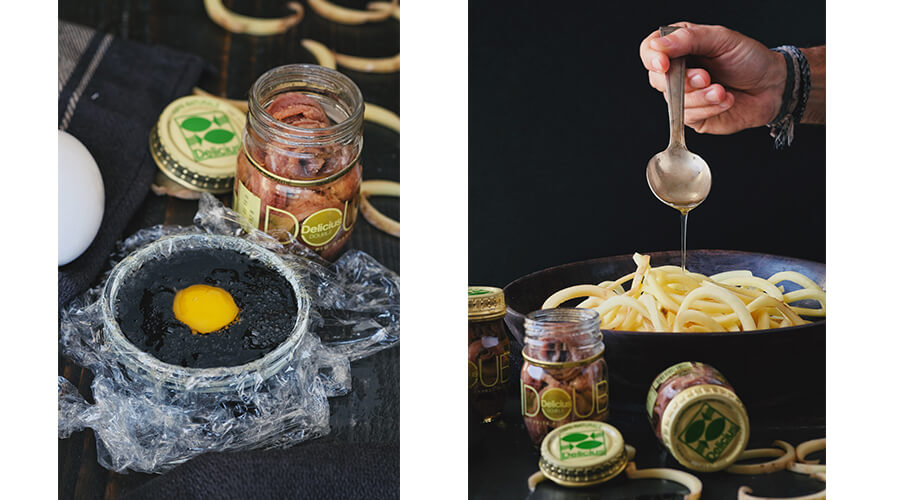 PREPARATION
For the potato nest: using the spiralizer, cut the potatoes in order to obtain thin spaghetti, season them with the oil from the anchovy jar and form the nests using a fork to roll the spaghetti. Cook the nests in the oven at 190 degrees for about 25/30 minutes (until they are lightly golden and crisp).


For the black egg: first of all coat a small bowl with transparent kitchen film (the film must be much larger than the bowl, since you will then have to create a bundle). Oil the film very well. 
Then delicately break the egg and separate the whites from the yolk. Mix the whites with a teaspoon of vegetable charcoal powder and pour it into the film-coated bowl. Reincorporate the yolk in the black egg and close the film being careful to get all the air out. Seal well with string.
Cook the egg for 6 minutes and 30 seconds in lightly boiling water. Serve the black egg over the potato nest and complete with a DOUBLE anchovy fillet in olive oil.