PRODucts
Characteristics
-75% less oil than boxes or jars, -60% less fat than the best selling anchovies fillets in olive oil.
Ingredients
Anchovies, olive oil, salt.
Comparative informations
We considered the first 15 references of anchovy fillets in olive oil, that together compose the 19,1% of the entire market volume, excluding commercial brands (datas from Nielsen, Market Track service, volume datas, Modern Distribution, AT 31/12/2017). The arithmetic average of fat contained in 100g of dripped product of the references considered is 11,2%. From that percentage we calculated the percentage of fat in the Delicius anchovy fillets pouches 25g and we rounded off the number obtained. Considering the same references as above, the arithmetic percentage of oil is 45%. On that percentage we determined the reduced percentage of oil in the Delicius anchovy fillets in pouches 25g.
Datas of the 31.01.2018.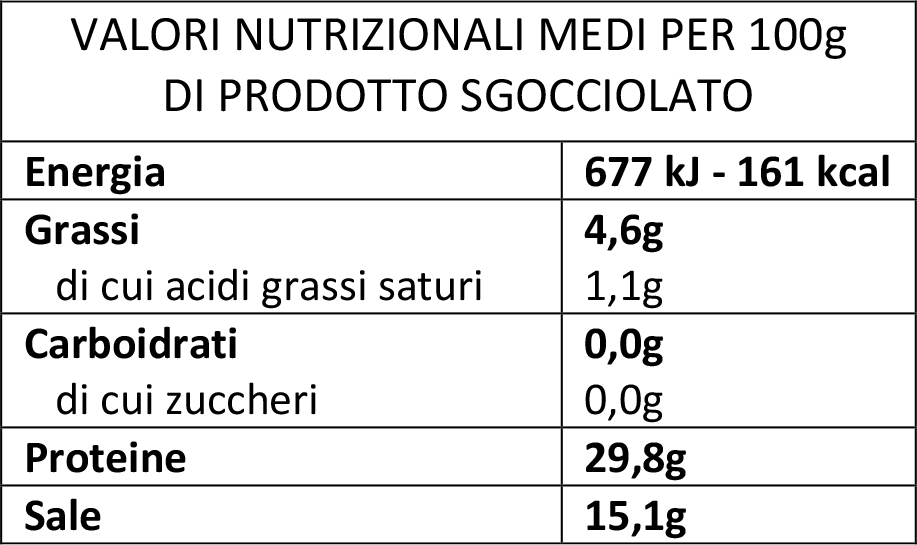 Recipes